Thursday, February 8, 2018
We have a concert at the Hall this weekend and I said to Pat earlier in the week that if I had to do the Concession I didn't want to host the performer. Pat's response was that he was really looking forward to spending time with our guest. So I went into the Board meeting really wanting to find someone else to work the Concession.
Two other Board members volunteered to take on the task on a few conditions. Neither one of the wanted to do the shopping; one flatly refused to shop and the other said he wouldn't know what to buy. So it ended up that they will man the sales table and I will buy everything we need, do up a price list and provide the float.
I guess it is better than doing it all on my own. I know I'll have to stay late to do a really good cleaning after the show as we have a QiGong class in the Hall first thing in the morning. Our performer is doing a workshop in the afternoon on Saturday but I won't be involved in that – except I'll probably pass along any treats that are left from the concert.
I spent the morning getting a room ready for our guest but there was no way I was going to miss my Thursday sewing session. Gail and I are working on a project but since it is almost done we've started looking forward to the next thing. We haven't decided for sure, but it will either be something with a Twister ruler or something we cut using her Go cutter.
Wednesday, February 7, 2018
I spent the morning getting my reports ready for the Cranberry Hall Board meeting tonight. Even though I kept pretty much up to date on the accounting during January there was still a lot of reconciling to do before I wrote my reports. It seems it was a busy month for "things" at the Hall – problems and other issues – and I wanted to be prepared for what I wanted to say on the matters. If I didn't write it down I'd remember I had something to say but forget exactly what it was.
I made a quick trip to the post office after lunch and picked up a few things at the grocery store. When I got home I finished up a small quilting project (except for the hand stitching).
With what time I have left in the afternoon I'm going to start on a couple of test blocks for the quilt I'm planning to make with all the strips I won at the Texada Retreat last fall. It's my #9 project (in the monthly Challenge) and I'm anxious to see how it turns out. I found enough neutral colour in my stash so I don't need to shop for anything.
I finished another knitting project last night – a toque – but after it was done I realized I put a pom-pom on it and that won't go through the mail very well. I'll take the pom-pom off, go back and do a bit more decreasing before finishing it again.
I downloaded a number of books over the years for the Kindle app on my iPad. I read a few of those books while on vacations, but it certainly wasn't my favourite way to read. The iPad, because it is a first edition, is heavy and not easily read in bed at the end of the day. My preference was always a "real" book.
I received a Kindle for Christmas, along with a generous gift card, and I am loving the convenience of it. It is so light which makes it much easier to carry in my bag and pick up while waiting for appointments or events. It is lovely to read in bed – no need for even a bedside light which is also a bonus if I'm reading during a sleepless night.
I mostly read at the end of the day after I go to bed and I think, with the Kindle, I probably read more than if I were holding a real book. With a real book I set goals (read 25 or 50 pages a night, depending on the length of the book) and with the Kindle I often find myself saying, "I'll just read until I'm at 25% or 50%" which means I'm reading a quarter of the book a night. I'll get through the books much faster.
The only time I miss a "real" book is when I've finished a book. There is something about closing the cover on a book, setting it aside, and then anticipating the next book (because the next book is generally picked before I've finished the current book). Closing the cover on the Kindle doesn't give me the same sense of closure and I never scroll through my list of books to see what might come next – I just start reading whatever My Library says is next. So far I haven't run into this on my Kindle but with a "real" book I never finish one book and start a new one on the same day; that would be so easily done with the Kindle.
I still have a number of "real" books on my shelf that I will get to. As I learn more about the eBooks that are available I hope to make better choices. I guess you get what you pay for and so far the Kindle freebies and very cheap eBooks haven't been all that satisfying.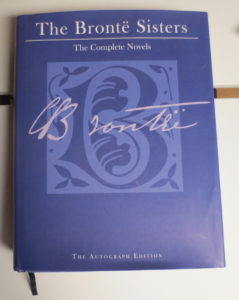 There is a reason the "Classics" are classics – they are good no matter what era you are reading them in.
Due to failing family fortunes, Agnes becomes a governess to children of varying ages in a series of wealthy estates. In her last placement she forms an attachment to a young clergyman. When Agnes' father dies she moves back home where she and her mother start a small school. Eventually the clergyman finds her and, you can imagine, they live happily ever after.
This is the first novel in this huge book; I will get to them all eventually!
Goodreads Rating * * * * *   (Thanks to Dad, I love the classics)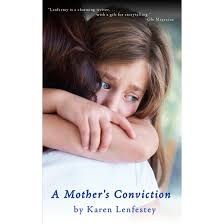 It has often occurred to me that foster parents must struggle with emotions when their foster child is either returned to their home or adopted. With the right set of foster parents and the right child I imagine the emotional links can form quickly.
In this book we are introduced to Bethany, a single parent to her foster child Willow. Willow's first six years were difficult when she lived with her mother, who is now serving time in jail. Willow had an older half-sister; she lives with her birth father who has had to overcome some difficult circumstances to become the father he wants to be.
Everything ties up quite neatly in the end, perhaps too neatly.
Goodreads Rating * * *