Wednesday, September 27, 2017
I think I've caught you up on my entertainment from the past week. Without internet on Texada (and because I do a lot of reading when I'm over there) it means all the updates have to wait until I'm at home.
Last night, after the parcels were wrapped, I almost finished another project I've been working on. I'm not sure yet whether I'm happy with it but it was destined for me so I guess it doesn't matter too much. I hope to finish it off later this afternoon and then I'll know for sure.
I spent the morning deep cleaning the living room – washing all around the windows and the sills, pulling all the rugs out and vacuuming them, dust mopping the floor and then putting everything back. Well not everything; since several of the coffee tables and lamps have to be moved out when we set up for the house concert I decided to put them in the closet today rather than wait until Sunday when we set up the chairs.
After lunch I went up to the post office with my mail and then stopped at the thrift store. I needed an extra set of needles for my knitting project; I think I gave most of my duplicates to Emma when she was here this summer. I made one last stop at the fabric shop to pick up the last of the fabric for the Guild challenge. Deb was holding the remainder of the bolt for me and it didn't seem fair that she went without payment. I still have some challenges ready to purchase; if I don't run out I can always use the fabric I have purchased for something else.
Once I was home I decided it was time to get a quilt sandwiched. I haven't tried my new table for sandwiching a larger piece and the sun was shining so I thought it would be a good day to get at it. Before I got waylaid by this computer, I found and cut some backing and the batting. I'll take my ironing board and iron downstairs so they are handy to the table where I'll be doing my spray basting.
It's movie night tonight so I'd better get that sandwiching done.
Can you tell I spend a lot of my Texada time reading?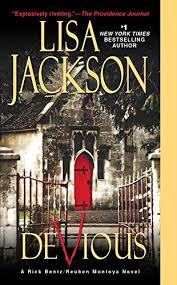 I had coffee with a friend quite a few months ago and, as I was leaving, she asked if I wanted to read this book. I took it but never got around to reading it until I was clearing books and added it to my virtual book shelf.
There are apparently several novels by this author that involve the detective combination of Rick Bentz and Reuben Montoya. I hadn't read any of them but it didn't matter as this book was good as a "stand alone". When nuns are being brutally murdered stories of wrong-doings within the convent cannot be kept secret. With each murder (both within the convent and among the general public) the race to find the killer becomes more intense.
By the end of the book there are still some loose ends, but I expect they will be picked up again in another novel.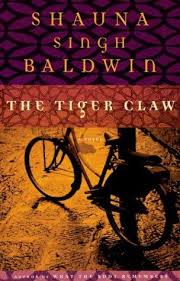 Although this is a novel, it is inspired by the life of Noor Khan, a woman of Indian descent who worked undercover against the Occupation when the Nazi's took over France. The story bounces between chapters when Noor is in prison after being detained as a spy, and chapters that tell us about the work she is doing in France. Woven into these chapters is the story of her childhood and the many restrictions placed upon her by her family's strict religious views.
I liked the book more than I expected. I read another book by this author (in fact I think I read it twice) but I have no memory of what it was about and whether or not I enjoyed it, but this was a good one.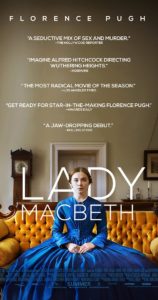 Since tonight is movie night I had better let you know what we saw last week.
Lady MacBeth is based on an adaptation of a Russian novel, and bears no resemblance to Shakespeare's Lady MacBeth. Although it is buried deep in the story, the young woman in question has been sold into marriage. Her life in rural England is lonely and her husband and his father are downright mean. But does that excuse the behaviour of the heroine?
Certainly not an uplifting story, but an interesting one.
Tuesday, September 26, 2017
I finally made it back to the Guild bee and I lasted the entire day. I didn't sew the entire time (I worked on the Library after lunch) but at least I stayed until the end. I'm tired tonight but, hopefully, my Tuesday's will again be spent sewing. Once we have our next Guild meeting I'll have two monthly challenges to complete so I need to make my Tuesdays count. Today we were celebrating the 80th birthday of one of our members; I made a card for her yesterday afternoon but neglected to take a photo. This shot is from one I took of all of Marlene's cards for the Guild blog.
I was working on a couple of cards today and it didn't go as well as I would have liked. I was trying to place some appliqué pieces on a background but, because of the colour of the fabric, I couldn't see the pattern lines for placement. I tried a different background which worked better, but as I was placing the pieces I realized that the pattern should have been reversed. Once I realized that I gave up and did my own design on the card tops.
Pat will be going back to Texada tonight on the 6 PM ferry. We will be getting the new oil tank filled tomorrow and they will also fix the line so we will have heat over there again. He is also hoping that the Internet folks will come by this week; we have a coffee shop that offers free wi-fi so we aren't completely cut off. He'll also be putting up more of his sound proofing panels; at some point many of my quilts are going to be covering those panels.
My intention for the rest of the week is to get started on cleaning for the House Concert coming up on Monday. Between my surgery and all the sorting out of furniture and other stuff into piles the cleaning had more or less stopped. The first House Concert is always a good excuse for some deep cleaning after the summer. We have a (more than) sold out show and since we've taken a few of our chairs away we may be scrambling for seats for everyone.
I have a couple of things to get ready for the mail tomorrow so I'll get those wrapped up tonight.