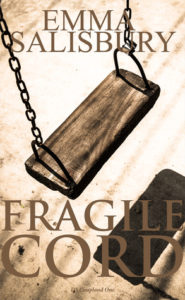 Another one from my iPad collection.
A pregnant mother kills her son and then hangs herself. A man, after a night out with his family, is murdered on their way home. The detectives on the case struggle to understand the first case and unravel the circumstances of the second, only to find a link between the two.
Goodreads Rating * * * *
Wednesday, July 19, 2017
We had a wonderful three weeks and it was a break from almost everything in my routine. I'm now trying to catch up on everything and it isn't going as quickly as I would like.
We spent our first week "away" in Calgary. We were happy to be there to help celebrate Elizabeth's birthday and, of course, we had to do a bit of shopping for the occasion. I also made an appearance at one of the quilt shops – I was able to pick up their Row by Row kit to add to my collection. We visited a few of our usual spots – the Rock Park, Elliston Lake Park and the "big" playground. We were unable to find any fireworks or Canada Day celebrations close by but we spent the morning at a trampoline park which the kids really liked (and it looked like a lot of fun). We were well-fed and entertained the entire week.
We brought Madison, Emma and Gavin back to Powell River with us. They've not been away from home often and they were a bit homesick a few times but I think they enjoyed the visit. I remember a time when I was homesick and there is no way I participated and "got on with it" the way my grandchildren did. We visited a different beach every day and the tide tables were cooperative so we had lots of beach sand. We did a few hikes, played a few rounds of mini-golf and enjoyed ice cream treats afterwards. Emma learned to knit and stitch with plastic canvas; she was a natural at it but I don't think she believed me when I told her that her Mum could show her how to cross stitch (she went home with lots of threads and aida cloth to practice on). The time went all too quickly though and I flew them home to Calgary exactly one week after they left.
This past week we were enjoying some quiet time on Vancouver Island at the Applewood Cottage. We've stayed there before and it was just a nice this time as it always has been. We shopped at Costco (twice), I picked up a Row by Row kit at one of the quilt shops, and we found a couple of new-to-us restaurants. While Pat attended the music festival on Friday, Saturday and Sunday I enjoyed some sewing, some cross stitching, some knitting, and a few afternoon naps.
It is nice to be home but it is also sad to be putting away all the fun things we had out for the kids. I washed the bedding yesterday and the towels were today's load – I hang them on the line so one load a day is about all I accomplish. I swept and vacuumed up a lot of sand, but the saddest of all was cleaning up the sticks Gavin had collected and made fishing rods from. There are still Mr. Freezie's in the freezer so I'll be reminded of our week every time I have one (Madison and I agree they are better if they've had a chance to thaw just a bit before sucking them up).
My hope was that today I would be able to get caught up on paperwork and do a bit of cleaning upstairs. So far I've done my paperwork and got the minutes for the last Cranberry Hall distributed but I haven't even started on my e-mail yet. I'll keep plugging away at it – we went out for lunch (on our way to do some errands) so dinner (if it exists) will be late.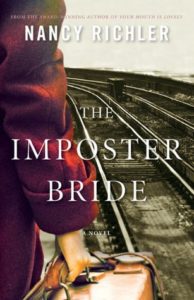 While we were in Courtenay/Comox I had a chance to visit one of my favourite thrift stores – they always have a good selection of books. I don't believe I'd heard of this book but it was a finalist for the 2012 Giller Prize so already a winner in my mind.
Lily arrives in Montreal via Palestine only to be rejected by the man she intended to marry; stepping up to fill the gap is Sol's brother Nathan. Ruth is the daughter of this marriage but her mother deserts her and her family when Ruth is only a few months old. The book tells not only the story of Ruth as she grows up, but also the back story of her mother.
I was afraid the book would leave me hanging for the details of why Lily abandoned her new-found family but all the loose ends were tied up nicely.
Goodreads Rating * * * *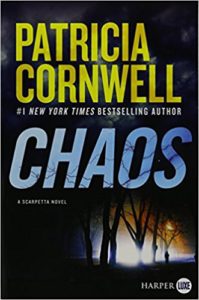 I was looking for a magazine or two while waiting to board my flight at the Calgary airport. Nothing appealed but I knew I couldn't go wrong with a book by one of my favourite authors. Kay Scarpetta is back investigating a mysterious death that brings back a villain of earlier novels. I vaguely remembered that character but I didn't need to know much of the history to enjoy this book.
Goodreads Rating * * * *