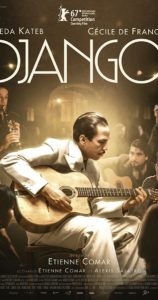 Django
Of course I'd heard of Django Reinhardt many times, and I've heard his style of music in concert from many of our performers. It was nice to have a bit of background story to the struggles he had on his way to fame. Being a Roma during the Second World War put Django in a difficult position; if he didn't perform as he was told to there would be consequences but if he refused to perform the consequences would be just as serious.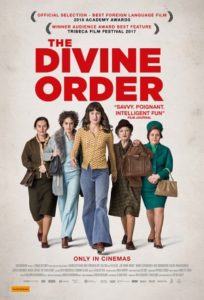 The Divine Order
I always think of Switzerland as being a very modern country but it wasn't until 1971 that women, through a referendum voted on by only the men, won the right to vote. This movie tells the story of one woman's fight to gain equality with her husband (she wants to take a job but can't unless her husband agrees), and the advocacy movement she started in her small town. In the beginning there were only three women willing to stand up to their men, but by the time they decided to go on strike their numbers had ballooned.
February 14, 2018
I didn't really plan to make Valentine cards this year; I was going to use an e-card for my family. However Deloise inspired me with a card she made and I thought I should do a few as well.
The patterns I used are all ones that I had admired over the last few years and this was a chance to make some of them. Although I took apart the one on the right a couple of times I think I could improve on the pattern by extending the heart shapes to the border on each side.
Stars are a favourite design so I couldn't resist this one that included a heart. I see now that I should have had all those background hearts heading in the same direction.
I made a table topper for Pat's Valentine, and not only because I wanted something to display at our upcoming House Concert on the 16th.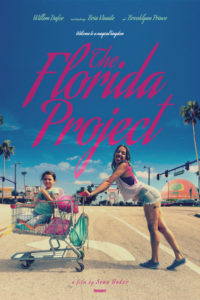 I didn't enjoy the opening movie of the 2018 Film Festival. Although I accept that this is a way of life for many, it certainly wasn't my idea of entertainment. The kids are cute and their acting was impressive. At the beginning of the film they were kind of cute, but they soon became obnoxious. But they can't be blamed once you see their mostly irresponsible mothers.
The story follows three kids and their mothers who live at a motel near The Magic Kingdom in Florida. They run free most of their days and get up to a lot of "no good", as does one parent in particular. William Dafoe plays the motel manager and, for me, he was pretty much the saving grace in the film – his character really seemed to care about his "guests".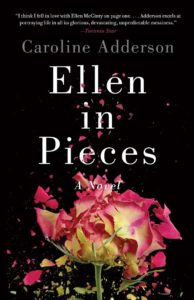 When a friend was looking for a book recommendation this was one of the suggestions – and it was a good one.
Ellen, a middle-aged, single mother of two grown children, is the main character of the book. Her life is presented as both reflections of the past and descriptions of her current life (and it is an interesting one). The first part of the book is very light and humorous but it gets serious further along.
Part of the appeal was that it is set in Vancouver so many of the locations were familiar.
Goodreads Rating * * * *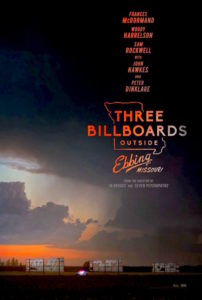 I'm so glad we didn't miss this film. I would usually shy away from a movie with Woody Harrelson but here he is playing a very sympathetic character and he is quite charming in the role. It's been a long time since we saw Frances McDormand in a movie and she, too, is great. Although the subject matter isn't fun, the dialogue and characters had us laughing in moments that were inappropriate – it doesn't get better than that!