Taylor asked me to make her a Messy Bun hat in teal. I found a free pattern online but I didn't have any teal yarn in my bins. When I asked for an alternate colour she picked purple; I didn't have any purple either. But Walmart had both colours so I was set to start.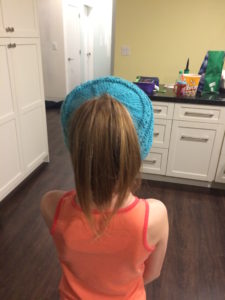 It didn't take long to knit and I had it in the mail before I took a photo. When Taylor received the package she called me to say thank you. I asked if she would like one in purple as well (since I had the yarn) and we agreed I'd make a second one.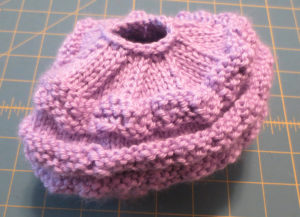 I finished the second one today and I'll get it off in the mail to her tomorrow.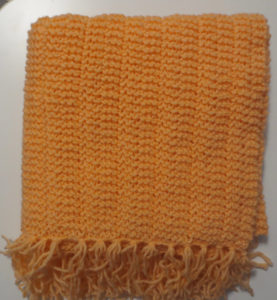 In an effort to use up some of my yarn I've been knitting Prayer Shawls for the Reformed Church of Powell River. The Guild meets at this church, both for our meetings and our bees.
I like the pattern on this one, but I found I was bored with it before I was finished. Have I mentioned that I hate fringes? It's all good as I used up another six balls of yarn.
November 30, 2017
Mum did so much knitting for us, our families, her grandchildren and several charities that this year I'm dedicating my donation knitting to her.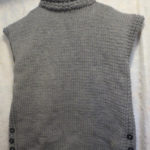 Last August, right after I finished the Axel Pullover for Taylor, Christy decided she wanted one too. The pattern came in about a dozen different sizes so it was no problem. I had to order the yarn from online as none of the stores I looked in while I was in the Lower Mainland had enough of it in stock.
I knit the sweater and then decided it was going to be miles to big for Christy. So I took it all apart and knit it again, this time in a smaller size.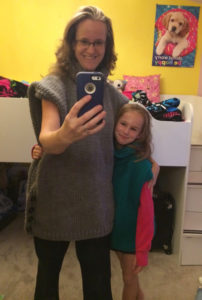 I was thrilled to receive this photo from Christy with both her and Taylor wearing their sweaters.