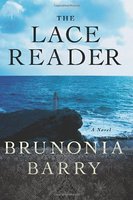 When I finished my book on a Texada weekend and I didn't have another one to pick up, we made a visit to the thrift store in Gillies Bay. I picked out a couple of books and paid a whopping twenty cents for the pair of them! This one was certainly worth the price!
As I read it I expected to give it a three or four-star rating on Goodreads, but the twist at the end boosted it up to a five-star – the highest rating. Which made me think I should add my Goodread ratings to all my books.
I don't usually keep books after reading them but I'm going to leave this one on the shelf at the studio. It is perfect for summer reading, maybe while sitting on a sunny deck or a beach. Maybe you'll visit and read it.
Goodreads Rating  * * * * *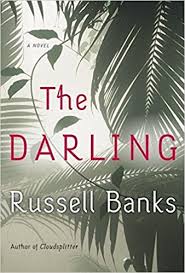 It took me awhile to get into this story but by about half-way through I couldn't wait to find out what happened.
The narrator of the novel is a late-middle-aged woman who is recounting her life. As a young woman she was on the FBI's most wanted list because of her anti-government protests and actions. She flees to Africa and ends up in Liberia where she takes a position working with chimpanzees. She marries a mid-level bureaucrat and they have three sons. Life is never easy due to government corruption and various factions trying to overthrow the current leader. Life gets more and more violent until she flees the country and makes her way back to America.
Just a few days after I finished the book there was a democratic election in Liberia, the first in almost 70 years. The results have yet to be announced.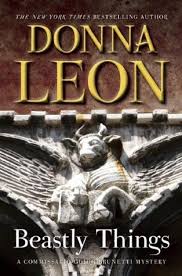 This author has a number of books based on the character Commissario Guido Brunetti; I just read that this is #21 in the series. The books are set in Venice and except for that fact I probably wouldn't read them. It's fun when I come across a scene set somewhere that Pat and I visited when we were there.
This is an easy read, and you don't really need to have read any of the others in the series to know what is going on. I've read a couple but they weren't in any particular order.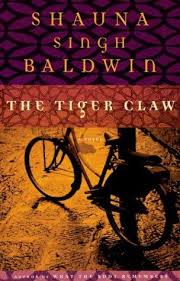 Although this is a novel, it is inspired by the life of Noor Khan, a woman of Indian descent who worked undercover against the Occupation when the Nazi's took over France. The story bounces between chapters when Noor is in prison after being detained as a spy, and chapters that tell us about the work she is doing in France. Woven into these chapters is the story of her childhood and the many restrictions placed upon her by her family's strict religious views.
I liked the book more than I expected. I read another book by this author (in fact I think I read it twice) but I have no memory of what it was about and whether or not I enjoyed it, but this was a good one.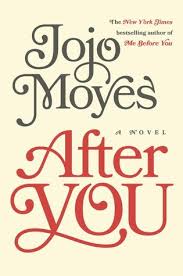 I was ready to read something a little lighter and this fit the bill perfectly.
This is the second book starring the character Louisa. The first in the series (Me Before You) dealt with some tough issues, but this was pure enjoyment. The story takes place several months after Will's death as Louisa tries to move on with her life. There is an interesting cast of characters and, in places, it was laugh-out-loud funny.