Thursday, June 13, 2019
It's good to be home, even if it is only for a few hours. I had a lovely time with everyone and after every trip I wish I lived closer to my family. Time away from home gave me a better perspective on the things I like doing (i.e., the things I missed while I was away) and the things I don't like as much (i.e., the things I didn't miss for a minute while I was away).
And speaking of perspective I have a new plan for the workshop at the studio. I'm going to pack up Ruby (my quilting machine), my sewing table, my folding tables and a few quilting projects that are already sandwiched and I'm going to see how the workshop serves as a sewing space. If it works, I'll move my cross stitching back home; I need something to fill my days and evenings in Powell River.
The yard and pots definitely missed me; my geraniums and petunias withstood the neglect better than the snap dragons and marigolds. The very first blossoms are out on the daisies but I've missed the best days for the peonies. Everything got a good water tonight and I'll go over it all one more time tomorrow morning before we leave for Texada.
Thank you to everyone for the visits and activities. Seeing Madison receive her diploma was definitely the highlight! She is a beautiful young woman.
May 31, 2019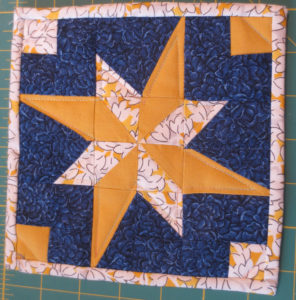 Sawyer's star is definitely sparkling this year as he graduated as Corporal Semenoff last month and began working full time. He waited a long time for this opportunity and he made the most of it when he got the chance.
Tuesday, May 28, 2019
Yesterday I upgraded my cell phone from a pay-as-you-go plan to a monthly plan. When I left the store I didn't have any service but that was because they had to swap my old number out and into my new carrier; I was assured that would happen by mid-afternoon. By after supper it still hadn't worked so I went back to Walmart because I knew they were open late. The store may be open late but neither the wireless shop nor the photo lab were open. I checked the times; wireless was open at 8 AM and the photo lab opened at ten.
This morning, shortly after eight, I made my way back to Walmart. The wireless shop was open, but the person working was a trainee and unable to help me. So back home I went to wait until the photo lab opened.
Around ten I headed out to the bee; I never intended to sew but I had a few things I needed to drop off for the group and for the meeting I was going to miss. From there I was back to Walmart and the photo lab. Even though I had reformatted my USB key yesterday their machine still wouldn't see the photos I wanted developed. I bought a new USB key and came home and loaded it with my photos.
And back to Walmart I went. It didn't take long to get the printing process started, but there were a lot of pictures so while they were printing I went over to the wireless department. They made some calls and said that it would be up and working in half an hour. I picked up my photos, made a stop at Staples, and then went back to Walmart. I decided I was going to wait until they had everything working before I left the store – thankfully they had a chair as I was there for two hours!
I ended up buying a new phone – a cheap one but not a flip phone which was the least expensive. I have the same number but I'm still not very familiar with the new screen and settings. I've added a few contacts but I'm not planning to load e-mail on the phone (even if I could figure out how to do it). I tried making a call to Pat at the studio but it looked like I was texting him so I quickly tried to get out of where I was; in the meantime it was dealing his number, he was answering, and I didn't know how to get back to him.
I never wanted a phone in the first place. I certainly didn't want to spend so much time at Walmart. I'm not going to rush into learning "what else" it will do!
This author was recommended to me by my friend Moreen. Any time we talked books, this is the name that came up. I was at the library one day and found this on the shelf so picked it up.
I had just finished reading a really good mystery and I wasn't expecting too much from this. I was so wrong!
I renewed my library loan before I started reading as I didn't expect to be finished before leaving. I was so wrong! I couldn't put it down.
Not that they are needed, bonus points for being a Canadian author.
Goodreads Rating * * * * * ​
May 27, 2019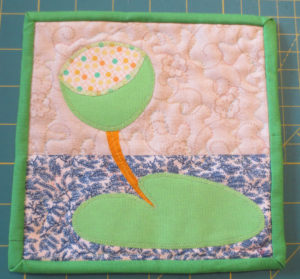 I haven't taken a walk or a drive past Cranberry Lake lately but if it isn't covered with water lilies already it soon will be. Although this block is called Lotus on Pond, it reminds me of the water lilies.